ADH 6500s
Boltless & Seaming System
Dimension H 165 x W 650 mm Thickness 0.50 – 0.70 mm
Grade G300 (300 Mpa). Length Roof more than 12 m can be produced without overlapping (on-site forming).
Material Specification Zincalume® Steel, Colorbond® Steel, KIRANA® Steel, ABADI® Steel ex. Bluescope Steel Indonesia. Zincalume® Steel is composed of 55% Alumunium and 45% Zinc.
ADH 6500s® is one of the high rib roofing of Adeha Metalindo, PT. which specially designed for wide span building with very low slope roof. Performance of ADH 6500s® are neat, sturdy and anti leaking because using seaming system and applied no bolt on surface of roof ( boltless & seaming system ).
---
Advantages of ADH 6500s
Sturdy performance and able to support heavy weight
Able to install in wide span of purlin
Very minimum possibility of leakage
High capacity of relocation rain water
Able to install in very low slope
Able to install without overlapping (on site forming)
Using Zincalume® Steel, Colorbond® Steel, Kirana® Steel dan Abadi® Steel of BlueScope Steel Indonesia as raw material
---
Installation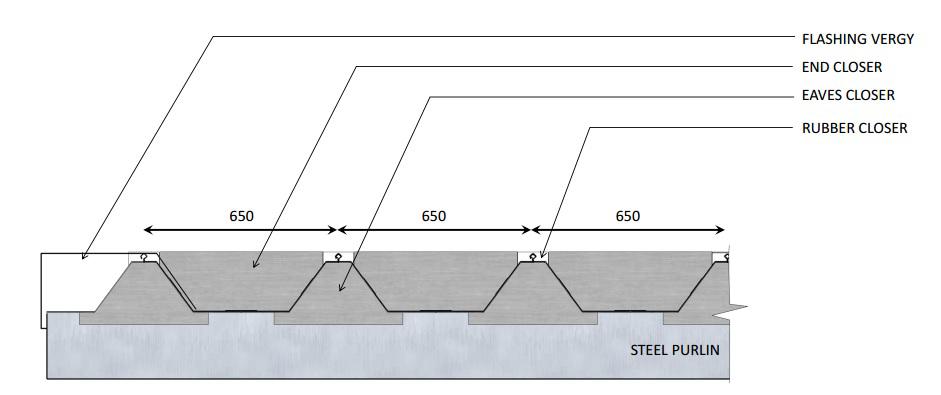 ---
Accessories
---
ADH 6500s Projects