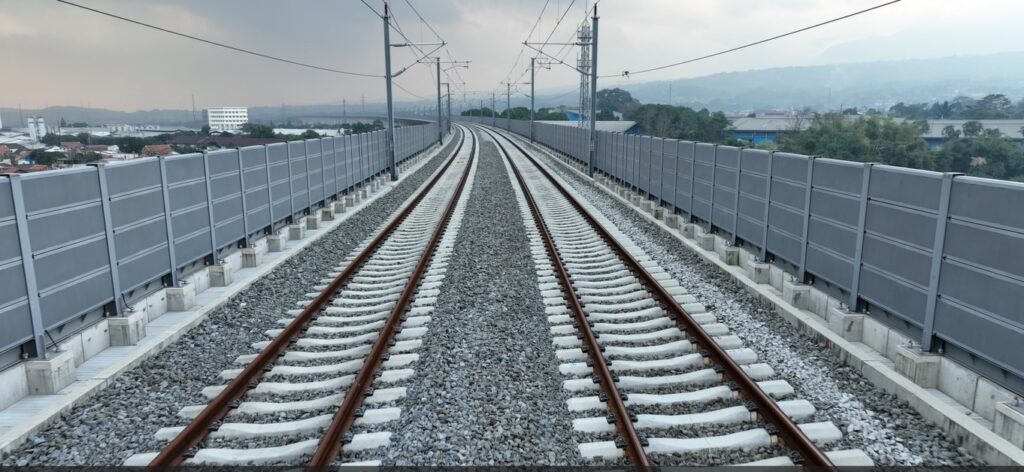 Metal Sound Barrier Wall
Metal sound barrier wall also known as soundproof walls. The insertion of facility between the sound source and the receiver cause a significant additional of acoustic wave propagation, thereby weakening the noise in certain area of receiver, and such a facility is called sound barrier.
Sound barrier is mainly used for highways, elevated road, urban light rail subway and other traffic municipal facilities in the noise reduction, can be also used for factories and other noise areas.
Sound Reduction Coefficient
| | | | | | | | | | |
| --- | --- | --- | --- | --- | --- | --- | --- | --- | --- |
| Frequency (Hz) | 100 | 125 | 160 | 200 | 250 | 315 | 400 | 500 | 630 |
| NRC | 0.22 | 0.25 | 0.28 | 0.34 | 0.41 | 0.43 | 0.48 | 0.73 | 0.89 |
| Frequency (Hz) | 800 | 1000 | 1250 | 1600 | 2000 | 2500 | 3150 | 4000 | 5000 |
| NRC | 0.86 | 0.84 | 0.77 | 0.83 | 0.84 | 0.77 | 0.81 | 0.80 | 0.83 |
Sound Transmission Class
| | | | | | | | | | |
| --- | --- | --- | --- | --- | --- | --- | --- | --- | --- |
| Frequency (Hz) | 100 | 125 | 160 | 200 | 250 | 315 | 400 | 500 | 630 |
| NRC | 15.6 | 22.2 | 15.9 | 26.0 | 26.1 | 32.9 | 32.2 | 36.1 | 37.8 |
| Frequency (Hz) | 800 | 1000 | 1250 | 1600 | 2000 | 2500 | 3150 | 4000 | 5000 |
| NRC | 41.2 | 42.3 | 37.8 | 40.0 | 41.7 | 39.4 | 38.5 | 39.10 | 40.0 |